National Faith & Blue Weekend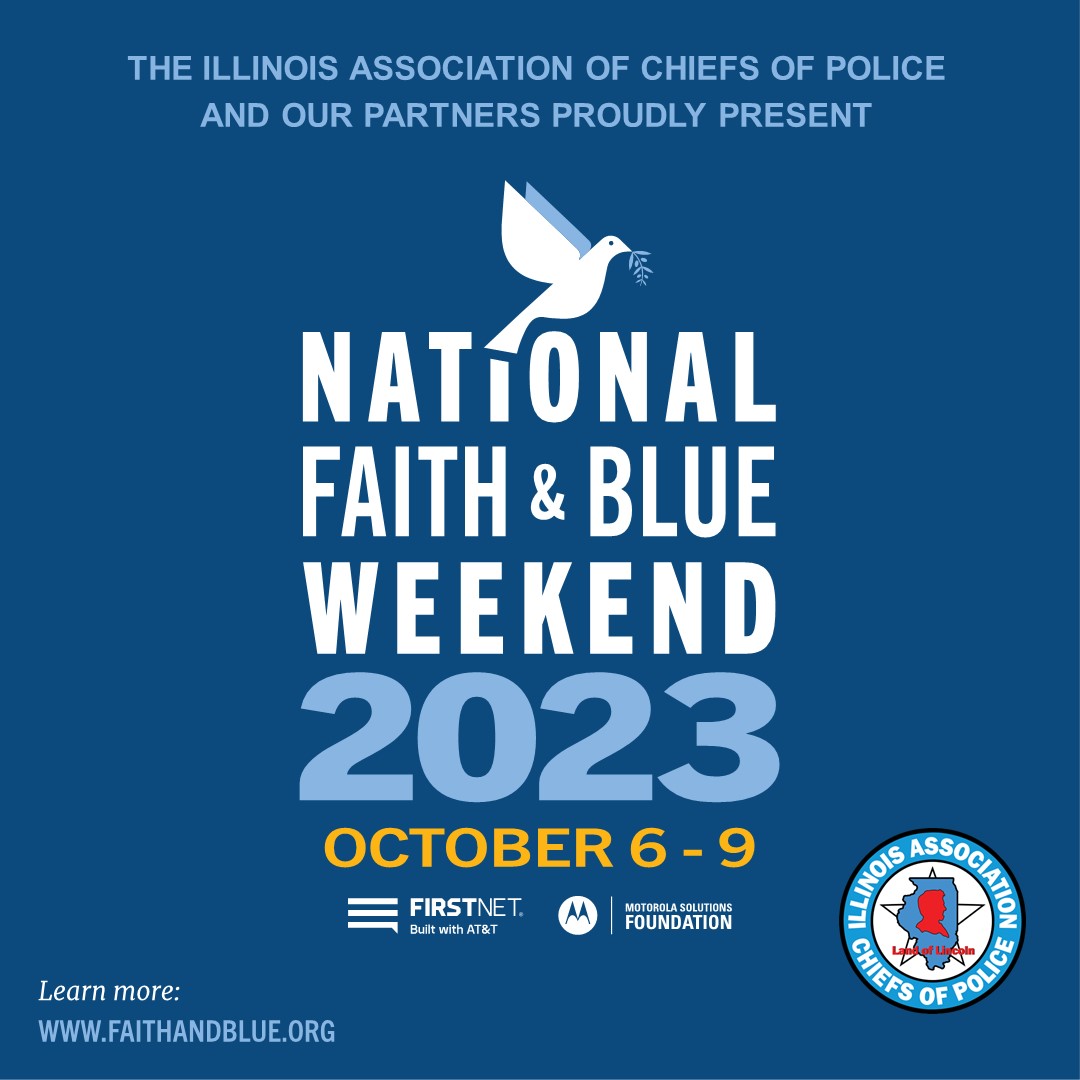 National Faith & Blue Weekend 2023
, set for
October 6 through October 9
, will continue to build a movement through which law enforcement professionals and residents build connections that break down divides, decrease biases, increase familiarity, and spur ongoing relationships.
The purpose of Faith & Blue is to create a transformative movement of unity and collaboration between law enforcement officers and local communities.
If you have questions or need any assistance, the Faith & Blue National Office can be reached directly at
[email protected]
or by telephone at (404) 605-7000. The team at Faith & Blue is very responsive and will make your agency's participation easy.
---
2023 Midwest Impaired Driving Conference
 
Join us at the Midwest Impaired Driving Conference on November 2-3, 2023 at The Westin Chicago Northwest!
Did you miss early registration? Not to worry, they have decided to keep the conference registration cost the same.
The Midwest Impaired Driving Conference invites Prosecutors and Law Enforcement from across the Midwest to
collaborate on impaired driving reduction and enforcement efforts.
---
ILACP 2023 Spring Session Wrap-Up
As you are aware, legislative advocacy is a priority for our association. 
The end of the 2023 Spring Legislative Session was anything but boring. The Illinois General Assembly pushed the end of the session eight days later than what was originally scheduled. They didn't finish up until the early hours of May 27. 

More than 6,500 bills were filed during the Spring session, with the Illinois Association of Chiefs of Police (ILACP) tracking nearly 400 of those. 
The ILACP was able to help get a number of measures passed, work with legislators to try and make bills better for law enforcement, and successfully argue against many other bills that didn't get passed.  
One of the troubling trends we are seeing is bills that attempt to legislate probable cause. We believe that some of these bills create a separation of powers argument and are something we need to be cognizant of as we move forward. 
The ILACP saw several successes as well as a few places where improvement is needed.
ILACP Members can read our full 2023 Spring Session Wrap-Up.