COMMAND Magazine
COMMAND is the quarterly publication of the Illinois Association of Chiefs of Police.


ARTICLE SUBMISSIONS: 
Have an idea for an article in a new issue of COMMAND magazine? We are always looking for great content that our members would like to see.
Anyone may submit an article of 1,500 words or less, on speculation, for consideration in an upcoming issue of COMMAND. The Illinois Chiefs do not pay authors for articles in COMMAND and reserve the right to reject any article or ask an author to revise it.
The article MUST be submitted electronically in Microsoft Word (along with any photos, bios, clip art, etc.).
SEND TO: [email protected]. 
---
RECENT ISSUES:
ILACP members can read recent and archived issues of COMMAND magazine by clicking here.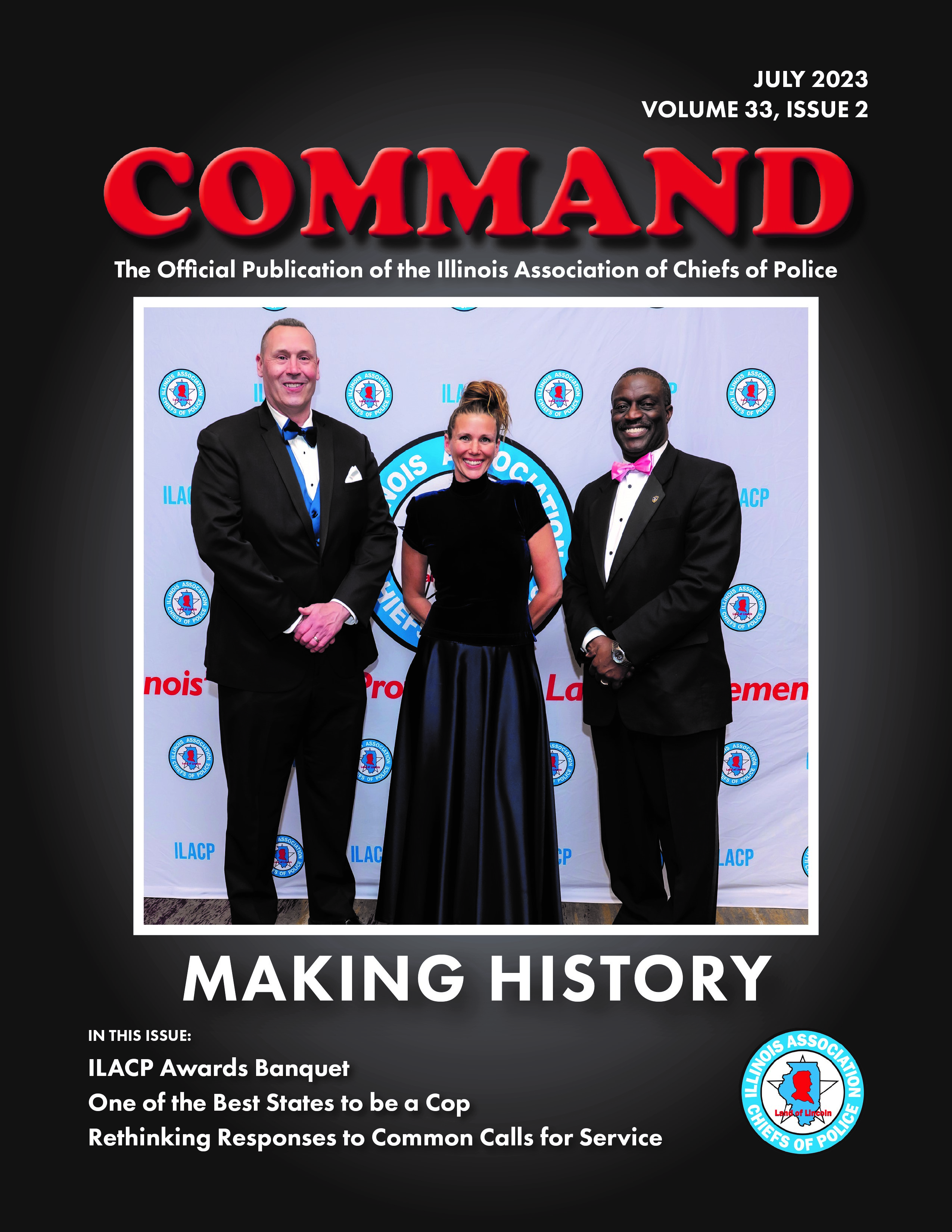 ---
Advertising Available for COMMAND Magazine
The Illinois Association of Chiefs of Police offers advertising in its quarterly periodical, COMMAND Magazine. If you are or know of a corporation, small company or any vendor that might be interested in supporting Illinois law enforcement through this advertising opportunity, they can contact AJ Bailey at [email protected] or Carmen Elliott via email at [email protected] or by telephone at 217-523-3765.
For ad pricing information for your planning and budgeting convenience click here.