2023 ILACP Conference Speakers
This year the Illinois Association of Chiefs of Police has not one, but four keynote speakers at our upcoming annual conference. The Institute for Intergovernmental Research is coming together to bring the Illinois Chiefs a unique presentation sampling four core courses offered by the Bureau of Justice Assistance (BJA). The courses are VALOR, NLERSP, Safer Together, and SAFLEO.
Lieutenant Floyd Wiley (Retired) is the program lead for VALOR. He will be presenting about training recognizing indicators of dangerous situations, applying defusing techniques, implementing casualty care and rescue tactics, emphasizing professional policing standards, and improving wellness and resilience.
Chief Terry A. Nichols (Retired) has more than 25 years of law enforcement experience and will be spending time discussing the National Law Enforcement Roadway Safety Program. The program focuses on the leading roadway factors contributing to officer injuries and deaths.
There will be an overview of the Safe Together National Initiative for Law Enforcement Officers Program provided by Chief David L. Perry (Retired). Safer Together focuses on the inextricable link between community trust and officer safety and wellness.
Wrapping up the presentation will be Captain Brandon Post (Retired) speaking on the National Suicide Awareness for Law Enforcement Officers (SAFLEO) Program. This program aims to remove stigmas and barriers preventing law enforcement professionals from seeking help, replace harmful behaviors with healthy strategies, and train officers to become more resilient.
These courses are focused on enhancing officer safety and wellness and are provided at no cost to law enforcement. You can see the full keynote speaker presentations at the 2023 ILACP Conference in mid-April. 
Sponsored by: 

Plenary Speaker: Chris Mannino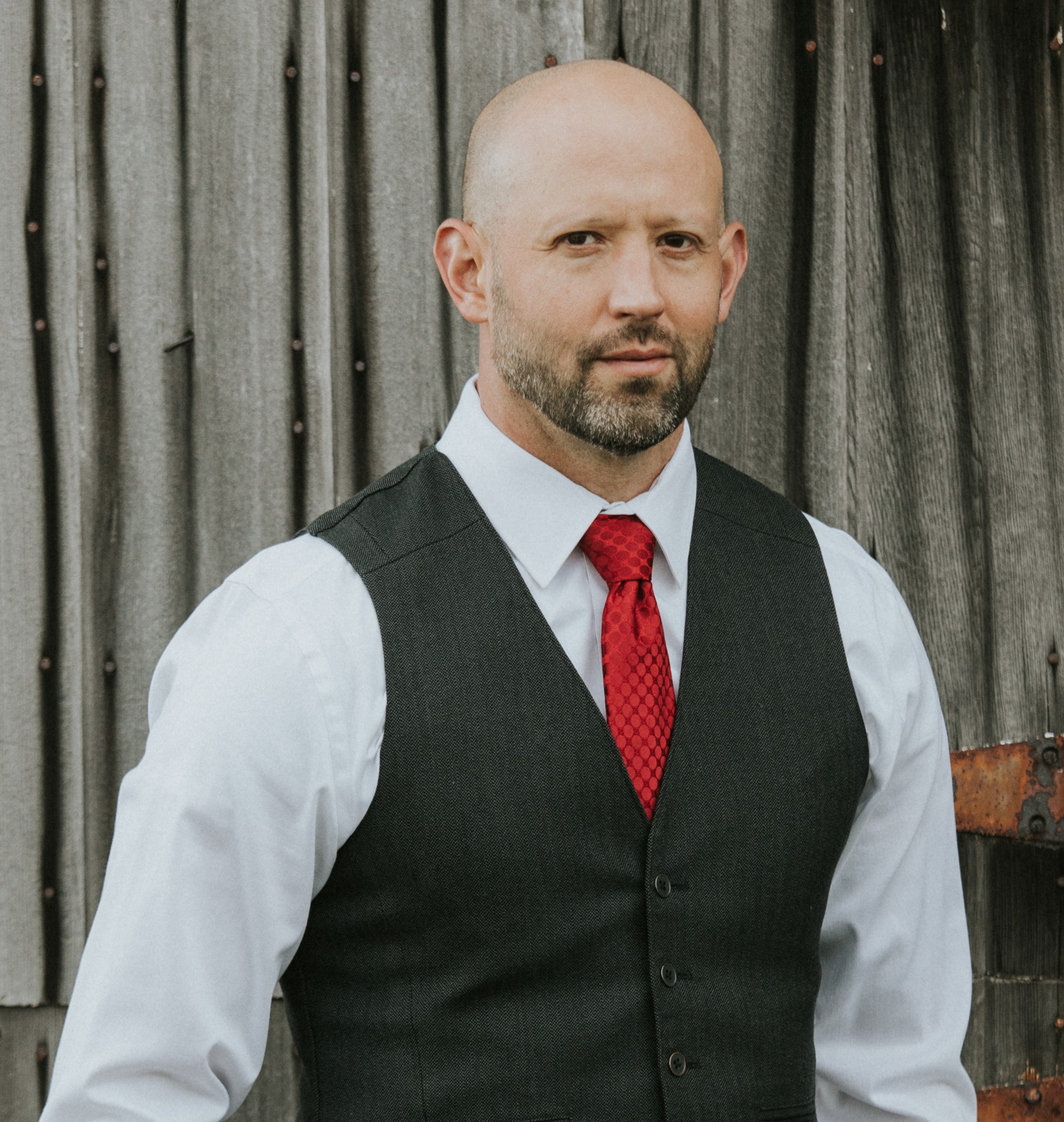 Christopher Mannino served for 25 years at the Park Forest Police Department in the suburban Chicago area, retiring as chief of police in 2022. He now works as the senior director for Julie Parker Communications, a firm that provides communications consulting and training to law enforcement and other clients across the country. 
He will be speaking at the 2023 ILACP Annual Conference about Tactical Messaging and the Strategy Behind Crisis Communications.
Learn more about Chris in the Spring 2023 issue of COMMAND magazine.
Friday Breakout Sessions
8 a.m. - 9:25 a.m. / Junior Ballroom
Course Title: Response to the Independence Day Parade Mass Casualty Shooting Event Highland Park, Illinois July 4, 2022
Speakers: Highland Park Police Chief Lou Jogmen, Lake County Sheriff's Deputy Chief Chris Covelli, Lake Forest Police Commander Mike Lange
Course Description: The presentation will review the July 4th incident, and major components of the response and will provide discussions relevant to issues specific to a mass casualty shooting event. Participants will gain an understanding of the complexities involved in the response to a large-scale critical incident which will enhance their future community event planning.
9:35 a.m. - 10:25 a.m. / Cypress Room
Course Title: ILEAP Accreditation - What's new for 2023
Speakers: ILEAP Director Jeff Hamer, Joel Givens
Course Description: This course will give the audience a brief overview of what the ILEAP Program is all about. Presenters will talk about the accreditation process, benefits, costs involved, timelines, and grant information. Due to the DOJ COPS Grant award, ILEAP will be able to offer some incentives in the form of money, discounts, and specific training to 25 agencies that are small/rural (less than 150k in population) for 2023. There is no better time to leap into action and get accredited.
9:35 a.m. - 10:25 a.m. / Lilac Room B/D
Course Title: Operationalizing the Ten Shared Principles: A Guide to Building Better Police-Community Relationships
Speakers: Kenny Winslow, Lou Jogmen, Bob Moore
Course Description: How police departments can ensure that the Ten Shared Principles are integrated into their organizational culture.
9:35 a.m. - 10:25 a.m. / Lilac Room A/C
Course Title: Recruit, Develop & Retain the Next Generation of Officers
Speakers: Dr. Laura King, Daniel Folk
Course Description: How can we attract higher-quality candidates to Law Enforcement? How can we motivate officers of all ranks to stay on for the long haul? And what can be done to connect with Millennial and Gen Z officers in order to groom them to become tomorrow's leaders? This interactive presentation covers some of the best practices, emerging trends, and real-world case studies from agencies around the country that are taking a very different approaches to personal &professional development. And the data shows that it works! What exactly are these agencies doing and what type of success are they having? Join us to find out more. And spoiler alert: it's not about the money...
10:35 a.m. - Noon / Lilac Room A/C
Course Title: Rethinking Response to Common Calls for Service NEWLY ADDED
Speakers: Chief Pat Kreis, Chief Brian Baker, Chief Dave Anderson, Chief Schenita Stewart
Course Description: An introduction and review of the attached report to the ILACP Board of Directors from the Ad-hoc Committee "Rethinking Responses to Common Calls for Service".  The discussion will review the year's work by the committee and introduce some thought provoking questions regarding some historical policing norms.
Members of the committee will participate in furthering the discussion with participants and exploring new ideas to be used in managing risks while responding to common police calls.
Additions several example models developed by different Police Departments will be utilized to demonstrate how such principles can be applied in evolving department culture.
10:35 a.m. - Noon / Lilac Room B/D
Course Title: Officer Health and Wellness: The Complex Relationship Between the Individual and the Organization
Speakers: Yvette Heintzelman, Diana Goldstein
Course Description: Officer Health and Wellness: the complex relationship between Officer Wellness programs and organizational obligations to maintain safe and effective workplaces and communities. The past three years have been historic in many ways, including the toll they have taken on individual health and wellness, particularly for law enforcement personnel. Organizations are left to balance individual wellness with the overall requirement of maintaining a safe and efficient environment for all employees and effective operations for the community. This presentation will discuss the importance of maintaining both individual and organizational health and wellness and the various approaches used to support each, including peer counseling, individual counseling and/or EAP, wellness examinations, changing departmental culture, and fitness for duty examinations. Also discussed will be how seemingly shared objectives for individual and organizational wellness can sometimes be at odds; wellness and internal peer-managed programs can pose unanticipated and irreconcilable challenges to an organization's fitness and legal obligations, the answer to which may cause significant contention and disagreement. Also discussed will be how seemingly shared objectives for individual and organizational wellness can sometimes be at odds; wellness and internal peer-managed programs can pose unanticipated and irreconcilable challenges to an organization's fitness and legal obligations, the answer to which may cause significant contention and disagreement.
10:35 a.m. - Noon / Cypress Room 
Course Title: Getting Back to the Basics-Preparing Officers for Today's Environment
Speaker: Scott Naydenoff
Course Description: Recent legislation and political influences have drastically changed priorities for Illinois law enforcement administrators. A common sentiment among chiefs and other law enforcement executives is these changes have forced them to use valuable resources (money, personnel time, training budget, etc.) to meet mandates, rather than provide resources to prepare their personnel to perform their duties. In this one-hour session, Deputy Chief Scott Naydenoff of the CaryPolice Department will present key takeaways from more than a decade of teaching law enforcement personnel at all levels. Specifically, he will present his experience with the flaws of the process used to prepare officers, and what we are emphasizing as an organization and profession. This session will challenge the law enforcement leader to reconsider what is most important, and how to better prepare their personnel to make critical decisions and create a culture of critical thinkers.
1:45 p.m. – 3:30 p.m. / Lilac Room A/C
Course Title

: Legal Update: Qualified Immunity, reverse conviction, and current labor and employment issues
Speakers
: Consultant Donald Zoufal, Sheri H. Mecklenburg, Thomas J. Sotos, Jim Sotos, Kelly Coyle
Course Description
: 
The legal update session will be offered in three parts.  The first two parts will address current liability topics of great importance to law enforcement:  Qualified Immunity and Reverse Conviction Litigation.  The third part of the program will address current Labor and Employment Issues confronting law enforcement.
Qualified Immunity
The protections afforded government officials under the doctrine of qualified immunity are an important shield not only form liability but also form the burdens of litigation. Theis session will provide an understanding of the doctrine and application of qualified immunity, the trends in recent qualified immunity cases, and the legislative attempts to limit application of the doctrine.
Reverse Convictions
Recent years have seen an expansion in the number of reverse conviction cases.  These cases can be extraordinarily difficult to defend ad expose officers and departments to extensive pecuniary liability.  This session will examine the reverse conviction phenomenon and provide participants with an understanding of the scope of liability they impose along with the challenges faced in defending against such claims.
Labor and Employment issues
Over the last year, there have been numerous developments in labor and employment that will inevitably impact law enforcement personnel. From the new Illinois Constitutional amendment, to a new paid leave requirement, to an expanded Illinois Human Rights Act, this session will cover the critical new laws and upcoming issues that everyone should know.
1:45 p.m. – 3:30 p.m. / Lilac Room B/D
Course Title

: Thrive in the Face of Adversity
Course Description
: It's never been more stressful to be in law enforcement. Yet, in the midst of adversity are opportunities to build resilience, trust, and capacity. Discover how to: Answer the six key questions that determine whether stress catalyzes growth or drags you down. Practice the crucial shift in perspective that releases creativity and propels momentum. Avoid the one mistake that is certain to keep you from success. Create vital connections to strengthen your resistance to stress.
1:45 p.m. – 3:30 p.m. / Cypress Room 
Course Title

: Wellness As An Operations Plan
Speakers
: Caitlyn Brennan, Danielle Brengel
Course Description
: Walk through a tactical operations plan template with a new perspective. Identify your and your peer's wellness goals and needs, discover support systems and red flags, and be empowered to bring back a dialogue of first responder wellness to your department and/or peer support communities. This workshop is taught in an interactive format with worksheets, group discussions, activities, and resource giveaways to allow for hands-on learning and take-away resources. The presentation content is audience driven to create a direct correlation with individual goals and needs.