How your department can sign on to Ten Shared Principles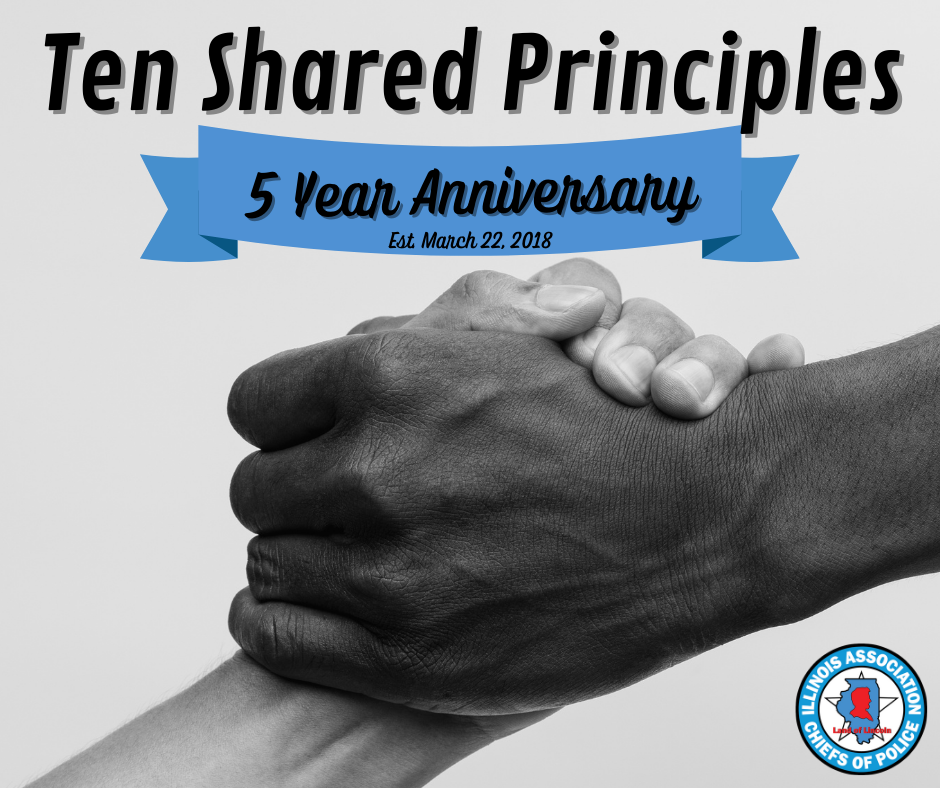 Add your department's name to the list
Any law enforcement agency can publicly affirm the Ten Shared Principles adopted on March 22, 2018, by the Illinois Association of Chiefs of Police and the Illinois NAACP State Conference. Here is how:
Review the 

complete document

, the Affirmation of Shared Principles. It is only 727 words, the result of three years of conversations between ILACP and NAACP leaders.
Click 

this form

, fill in your department's name, and submit the form to ILACP.

That's all you really need to do, and your department name will be manually added to our list within a few days.
See the list of all departments/agencies that have adopted the Shared Principles.



Order a personalized poster with your logo and the Ten Shared Principles



Order a poster from ILACP, either 18x24 or 24x36, that will look like the one below and include your logo and all 10 principles.




Order form is here

.

Announce to your local community via social media or press release that you have adopted these shared principles.

Invite an NAACP leader or other African-American leader to a public meeting announcing your adoption of these principles.

Share the Ten Principles with members of your department and use them at roll call or training.

Download a PowerPoint presentation that lists the Ten Principles (coming soon).
Your personalized poster will look like this: