Police Chief Certification Exam 
Thursday, Aug. 10, 2023
2 p.m. - 4 p.m.
Tinley Park Convention Center
Conference Room 4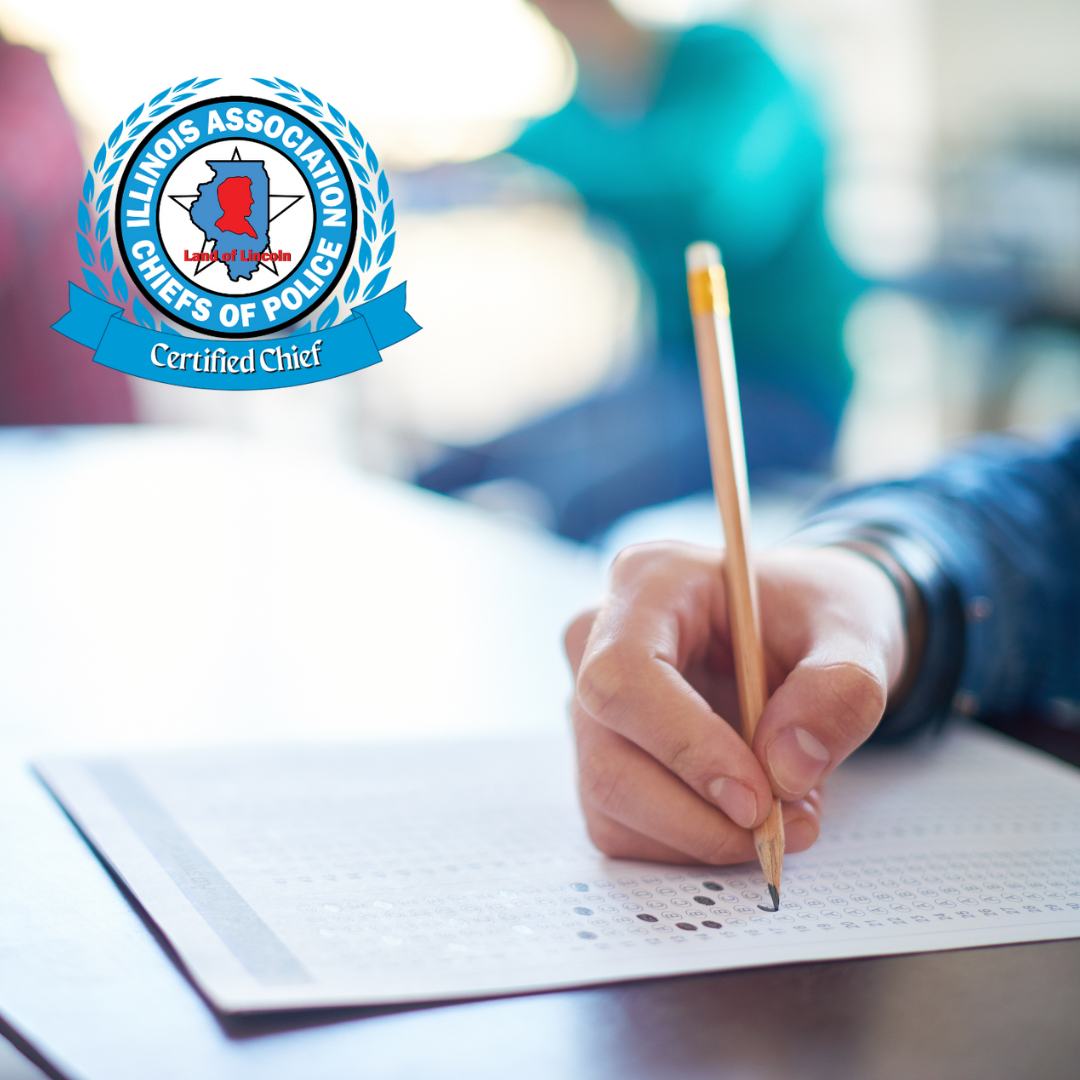 The written exam may be taken as practice before submitting an application; if a passing practice grade is received, no further testing is required after application. The exam is open to chiefs, deputy chiefs, commanders, and all executive command staff personnel. 
There is no fee to take this exam and the current Study Guide is available. The Study Guide was updated July, 2022.
Register here if you plan to participate.
More information about the Police Chief Certification Program can be found here.
Questions? Contact Carmen Elliott by phone at 217-523-3765 or via email at [email protected].